Another classic (though not really) tokatsu series has been streamed from yourstruly on the number one livestream website (for me that is)... Crunchyroll!
"Ultraman the Next" Movie
I still remeber the first Ultraman back in the 90's and maybe they brought justice to the movie by not placing the setting in a futuristic era or with anti alien-unit team. The movie is a heartwarming and world shattering bout of Lieutenant Maki of the Airforce possessing by the warrior of light, which the government group called "The Next" which later be named Ultraman (or Nexus a television follow up of the movie).
I love the rugged and organic look of Next in the first time that he possessed Maki, making Ultraman looked more Alien like and monstrous rather than a smooth and shiny rubbery creature but I like the original huh?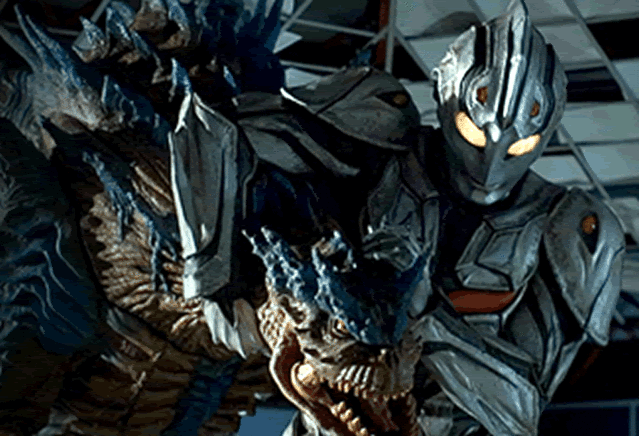 Next Brawling with his Enemy the Lizard-like ala-Godzilla nemesis
I also loved the long fight scenes and they redefine his blinking power source as a well life source or energy source but this time sounded more of an heart beat rather than a high pitch blinking sound.
I recommend this movie to the hard core Ultraman fans and fellow tokatsu otakus to either download it via torrent or stream it, I have a link for streaming on crunchyroll later on.
and of course.... his signature Ultraman bibibibibibeeeeeeaaammmmm!!!!!!!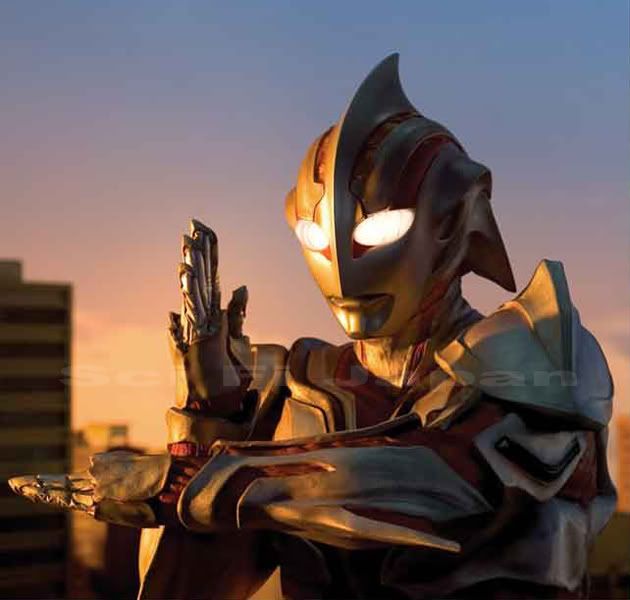 Preview Trailer:
- - - - - - -

Ulraman the Next Movie:
http://www.crunchyroll.com/showseries?id=5992
- - - - - - -
- - - - - - -
Wikipedia Summarizes:
First Lieutenant Shun'ichi Maki of the Japan Air Self-Defense Force is a prestigious F-15 Eagle jet pilot (or "driver" as he is called in the film). A lifelong fan of flying since he was a child, being a pilot is his ultimate dream. Unfortunately, his duties distance himself from his wife, Yoko, who always ends up being neglected, and his son, Tsugumu, who has a congenital blood disease and has a high risk of dying at a young age.

Maki decides to quit the Air Force to devote more time to his family and to spend whatever is left for his son. He takes a part-time job as a commercial tour guide run by a kindly group of people who allow him time to work and to also take care of his family.

However, prior to quitting, Maki and his flight partner Yamashima are alerted to a strange red light streaking towards Japan, and Maki's plane collides with the red light. However, he has suffered no ill effects other than brief flashes of scenes playing out in his mind. He later discovers that the images in his mind are due to telepathic messages from the strange being in the light....
see more here:
http://en.wikipedia.org/wiki/Ultraman_The_Next
- - - - - - -