"Henshin!!!"
or in most of us (The filipino viewers)...
"Change!!!"
Yup... Yup! I am back again with another installment of self-opinionated narcissistic review of "
Kamen Rider the First
Movie" .. Well okay, not maybe Narcissitic hehehe... maybe self opinionated.
Lately thanks to
CRUNCHY ROLL
I have been more in touch with my "inner child" than usual. The Inner Child that craves for the Oldies but definitely Goodies Anime and Sentai Series. Masked Rider Black is one of em, but I am not doing a Black Movie Review today but his ancestor... Masked or Kamen Rider the First.
Thanks to the brilliant new age technology, Kamen Rider is brought back with a lot more slicker and elegant look than before with also great storyline and character emphasis it is a great movie to watch.
The story revolves around the lives of the people chosen by the Organization
SHOCKERS
to be remodeled humans to ...guess what... conquer the world. Unfortunately one of their (or two if I put to words) experiments waked up from their control and eventually spoiling all their "Brilliant and World-Dominating Plans". I want this review to be Spoiler free so why don't you check it out for yourself and be awestruck with
KAMEN RIDER THE FIRST
2005 MOVIE.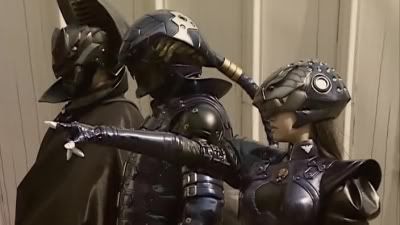 P.S.
Hope you have a good connection and available time to stream 'coz this movie is on CRUNCHY ROLL..
- - - - - - -
Register First @
http://www.crunchyroll.com/login
- - - - - - -
KAMEN RIDER THE FIRST MOVIE(2005) -crunchyroll livestream: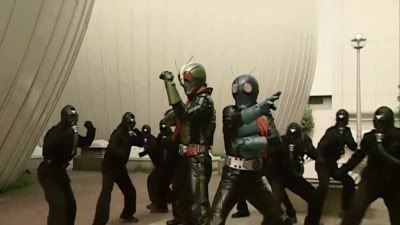 http://www.crunchyroll.com/showmedia?id=154501
- - - - - - -
For further information about The First head over @
http://en.wikipedia.org/wiki/Kamen_Rider
- - - - - - -