Last October 27 and 28 I attended the 5th Annual Manila Comics Seminar in SM Megamall, I learned a lot of great things about the Comics Industry and artists way of living. I met great deviants and artist and admired stories of their success.
One of them is Mr. Bong Dazo, a great guy, if you could remember, or better yet here is the blog about hime I logged last time and the promise...
"I know, why don't you write down your address and I will sent you a original (dunno what? comics or signature, any is very much welcome) via fedex (or some courier)" I answered "Really?" and I eagerly wrote down the address... Hope I got it right, I am kinda disturbed after that because did I place the "ñ" on "Dasmariñas" or did I wrote down "Dasmarinas"....

More...

And at the morning of Tuesday, November 7, 2007, around 9 o'clock a delivery guy from lbc delivered Mr. Bong Dazo's original art and signed by him and the product of that original work. Here they are.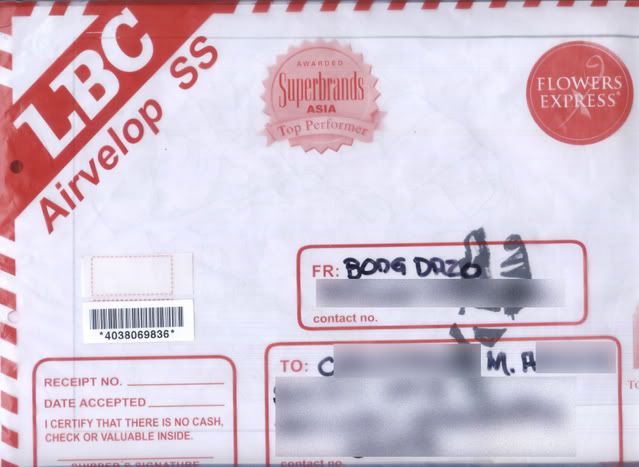 HAha Adik pati envelop iniscan? (Hahaha Freak! Even scanned the envelope.)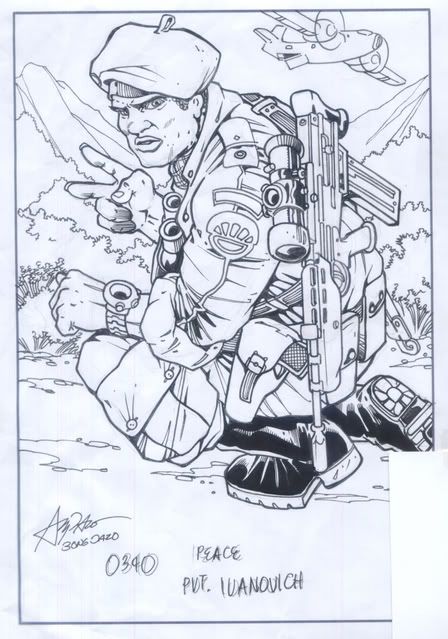 Original artwork signed. Thank you Mr. Dazo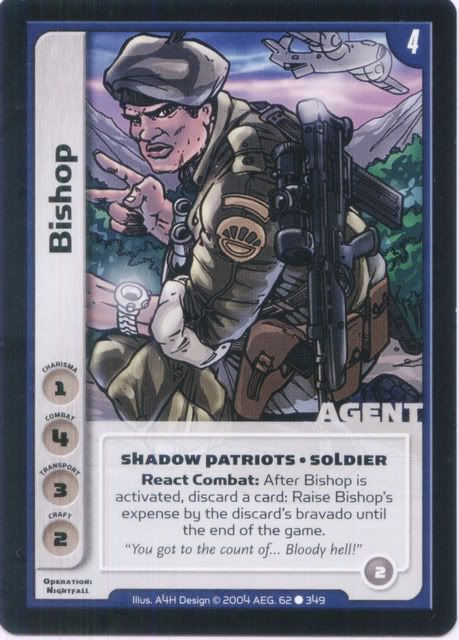 A small card attach in a small paper stapled in the original work.
Hope he can inspire more artists...
A million thanks to you...
Hope I can forward this message to him and tell him...
"Natanggap ko na po at maraming maraming maraming salamat"

-An Ecstatic Fan